What is Roposo App  – Roposo App is an Indian short video sharing app developed by IIT alumni. It is a platform where people share homemade videos and photos and this app is available in 15 Indian languages ​​and more than 25 channels.
In fact Roposo App was created under the 'Made in India' mission. Roposo App was first developed by Relevant E-solutions Pvt. Ltd. was established in July 2014 by 3 alumni of IIT Delhi, Mayank Bhangadiya, Avinash Saxena and Kaushal Shubhank.
In November 2019, Roposo was partnered with India's renowned mobile technology company InMobi's Glance Digital Experience Pvt. Ltd which is located in Bangalore city of India.
Roposo App is quite entertaining and different types of funny, motivational, drama, sad and different types of videos made by people are seen, in this app you can also create your own videos by creating an account.
How to Download Roposo App
1. First of all go to your mobile's playstore if you are iPhone user then go to Appstore.
2 . After going to playstore, search "Roposo" there.
3. After searching Roposo, first you will see the official app of Roposo, install it.
You can also download Roposo App directly by clicking on the button given below.
How to create account on Roposo App?
1. First of all download and install Roposo App on your phone.
2 . After installing and opening the Roposo App, first you have to choose the language, select the language in which you want to run the Roposo app.
3. After selecting the language, the process of creating your Roposo account will start, first of all you will be asked the mobile number, you have to enter your mobile number there.
4. After entering the mobile number, you will be asked to enter the OTP Copy and put in Roposo.
5. After doing OTP verification, a new screen will open there, first you have to enter your full name, after that select age (your age) and after that select gender and click on SIGNUP.
6. After clicking on SIGNNUP, you have to do one last step in which you have to select preferred video language, that means in which language you like the videos the most, select that language, although you can also skip this step.
7. After selecting the preferred video language, as soon as you click on the next button, your account will be successfully created on the Roposo App.
Features of Roposo App
•  In this app user can record and post short videos
• Users get to see a lot of funny and creative videos on Roposo App.
• By using this you user can earn money from it and can also transfer money.
• Lots of lotus editing features are available in this app.
• Video filters like Tiktok are also provided in Roposo.
• Haha Tv has a separate feature in this, in which you get to see comedy videos.
•Roposo App is available in 15 Indian languages
• Roposo has more than 25 channels available
• This is an Indian app
How to Earn Money from Roposo App
• With the help of this app you can easily earn money
• To earn from the Roposo app, you will first have to create an account on it with your mobile number.
• After this you have to complete the registration of this app by putting a profile picture.
• Now you will be shown some videos in this app, after watching which you can earn money.
• Apart from this, when you go to the navigation and click on the setting icon, then the option of play and earn will come in front of you, you have to click on it.
• After this you will get options like invite, Get 10,000 coin now and Post.
• When you invite someone to this app and your friend registers it, then you can get from 25 to 70 rupees or sometimes even more.
• When you have 5000 coins then you can transfer your money to paytm by doing transfer to paytm.
• You can also transfer this money from paytm to account.
 Play Store App :- Download
Read This In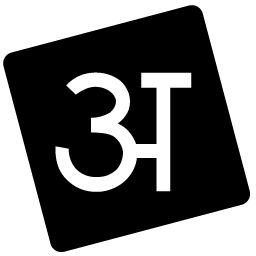 Hindi: Click Here