How to Read Another's WhatsApp Message In Your phone:- If you are searching how to read someone's WhatsApp message, then this post is going to be very helpful for you, here are two ways to read your girlfriend or boyfriend's Whatsapp message in your mobile, both ways. It is very easy to know how to open another WhatsApp account on your phone, read the post from start to finish.Dusare ki whatsapp chat kaise dekhe
You can see SMS, chat, message, photos, video of any WhatsApp account in your mobile or computer browser, but you are wondering how to read someone's WhatsApp message on your mobile without touching the mobile, then you think wrong Are because it is impossible not to read anyone's WhatsApp message without touching it
Before telling anyone how to read WhatsApp chat message in your mobile, computer, you will want to tell me, you can use this method to keep an eye on your loved ones.
How to Read Another's WhatsApp Message In Your phone ( Dusare ka whatsapp message kaise pashe)

Whichever WhatsApp message you want to read, you should have the mobile for some time, after that you follow the following steps
Step-1: First of all download Whats Web Scan in your mobile
Step-2: After downloading, go to mobile settings and turn on Unknown Sources as it is Unknown Sources application so it will not be installed without enabling it
Step-3: After that install the Whats Web Scan app on your mobile
Step-4: After installing, open the app and select your language, if you want, you can also set a password in it.
Step-5: Now you will see a QR code. This QR code has to be scanned from the WhatsApp account of the mobile of any WhatsApp account you want to read.
Step-6: So open the WhatsApp app on any mobile you want to read, click on the three dots in the corner after opening, then click on the WhatsApp web
Step-7: The mobile camera will turn on as soon as you click on WhatsApp web, now scan the QR code that appears in the Whats Web Scan APK installed on your mobile with this camera.
Just as the QR code will be scanned, the WhatsApp chat messages of that mobile will all be visible in your mobile, now you can use it in the same way that it uses itself, you read all its photos, videos, WhatsApp chat messages. Can can
How to read someone's WhatsApp message in computer
Who is doing what, find Whatsapp messages like this: This method is also very simple, in this also you will need to scan the QR code, so take the mobile for whatever time you want to read the WhatsApp chat message,
After that follow the steps given below, you can do this in your mobile browser or computer browser, let's find out who is doing whatsapp message like this.
Step-1: First of all open the browser in your mobile or computer and then search by typing web.whatsapp.com in it, you can direct visit from here
Step-2: After that you will see a QR code, this QR code also you have to scan from your girlfriend or boyfriend's mobile as mentioned above, for this you have to open WhatsApp in that mobile.
Step-3: Then you have to click on the 3 dot. Now, by clicking on the WhatsApp web, the QR code has to be scanned. As soon as the QR code is scanned, its WhatsApp account will be opened on your phone.
How to read someone's WhatsApp message without touching it?
If you are thinking how to read WhatsApp messages without touching anyone, then we would like to tell you that there is no such way, if you have read any such video or post on the internet, then it is all fake.
To use any WhatsApp account in the browser of another mobile or a computer, one has to take that mobile once because only one WhatsApp app can be installed in one mobile.
Read This In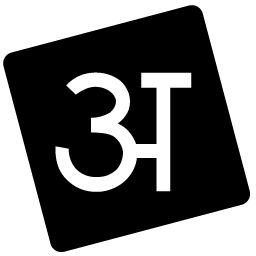 Hindi: Click Here
Conclusion:– So you will find out who your partner talks to on WhatsApp, this was the first way to read the chat message of any WhatsApp account in your mobile, in which we have used the third party application, but you can do without any third party application in your mobile If you want to do this work, then there is a way to do this too, so let's know who is doing what, whatsapp message