TickleMyPhone(True Remote) – By sending an SMS on your smartphone, one can hear all your things. This thing is surprising, but it is completely true, in fact there is an app on the Google Play Store with the help of which the user can hear all the things of any other smartphone. The special thing about this secret app is that the person who is listening to them now will not even know about it. However, you have to install the TickleMyPhone app in the phone of whoever you want to listen to. [AdSense-A]
The size of this app is less than 4MB. That is, the user will not take up much space. It can also be installed on Android 2.1 Eclair and Update OS. Users have given mixed reviews on the Play Store. Some have described it as useful. Both free and paid versions of this app are available. The paid version is priced at Rs 122. Users get extra features on paid version. With the help of this app, you can gather information from any other phone. Such as listening to the call of the day, seeing the message etc. [AdSense-A]
bbbbAbout the TickleMyPhone App
➥ The size of this app is less than 4MB. That is, the user does not need much space.
➥ It can also install Android 2.1 Eclair and update on OS.
➥ Users have given mixed reviews on the Play Store. Some have described it as useful.
➥ Both free and paid versions of this app are available. The paid version is priced at 122 ₹.
➥ Users get extra features on paid version.
How the TickleMyPhone App Works
Step-1: User has to install TickleMyPhone app from Google Play Store. On opening the app, a legal notice comes which the user has to accept.
Step-2: Now the user is asked about taking the app paid version. If you do not want to take it then proceed by letter. Now click on Main SMS / Text Management Rules. You will see four sub-categories at the top.
Step-3: Go to the Settings option here and tick the Hide Tickle My Phone command. Also, go to the option of call back and turn it on.
Step-4: After setting the app, SMS CALLMEBACK from another phone. This will bring a return call to that phone and you can listen.
Process To Use TickleMyPhone
Step-1: After installing the app, all you have to do is listen to the SMS of that mobile.
Step-2: Suppose you have installed the app in A handset and want to hear all the things on B handset.
Step-3: Then you have to do an SMS on A from B handset.
Step-4: As soon as SMS arrives, call will come on B handset and he can hear all the talk of A handset.
Step-5: If the call is disconnected then B handset will have to be SMS again on A handset. [AdSense-A]
 Play Store App :- Download
Read This In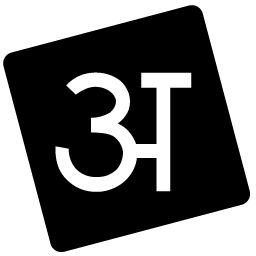 Hindi: Click Here
Note: You must have balance in your phone to use the app. Because this app works only by balance.